Gift Cards
Skydiving Gift Certificates
No Greater Gift!
Take the joy of giving to a whole new level with a skydiving gift certificate! Whether you're looking for the perfect gift for the adventure seeker in your life, or a loved one directed you to this specific page … brace yourself for some big hugs and mega high fives!
Choose from a tandem skydiving gift certificate, or a tandem plus the skydiving photo and video package – you can't go wrong either way!!
Read Before You Buy
Important Details
Recipients must be at least 18 years old to skydive. No maximum age.

Parent/guardian permission will not suffice; government-issued photo ID required.

Recipients must weigh less than 240 lbs to make a tandem skydive.

Restrictions strictly enforced for safety and comfort reasons.

Recipients must be in generally good health.

Discuss concerns with a doctor.

Gift certificates never expire.

Skydive Palm Beach is open year round.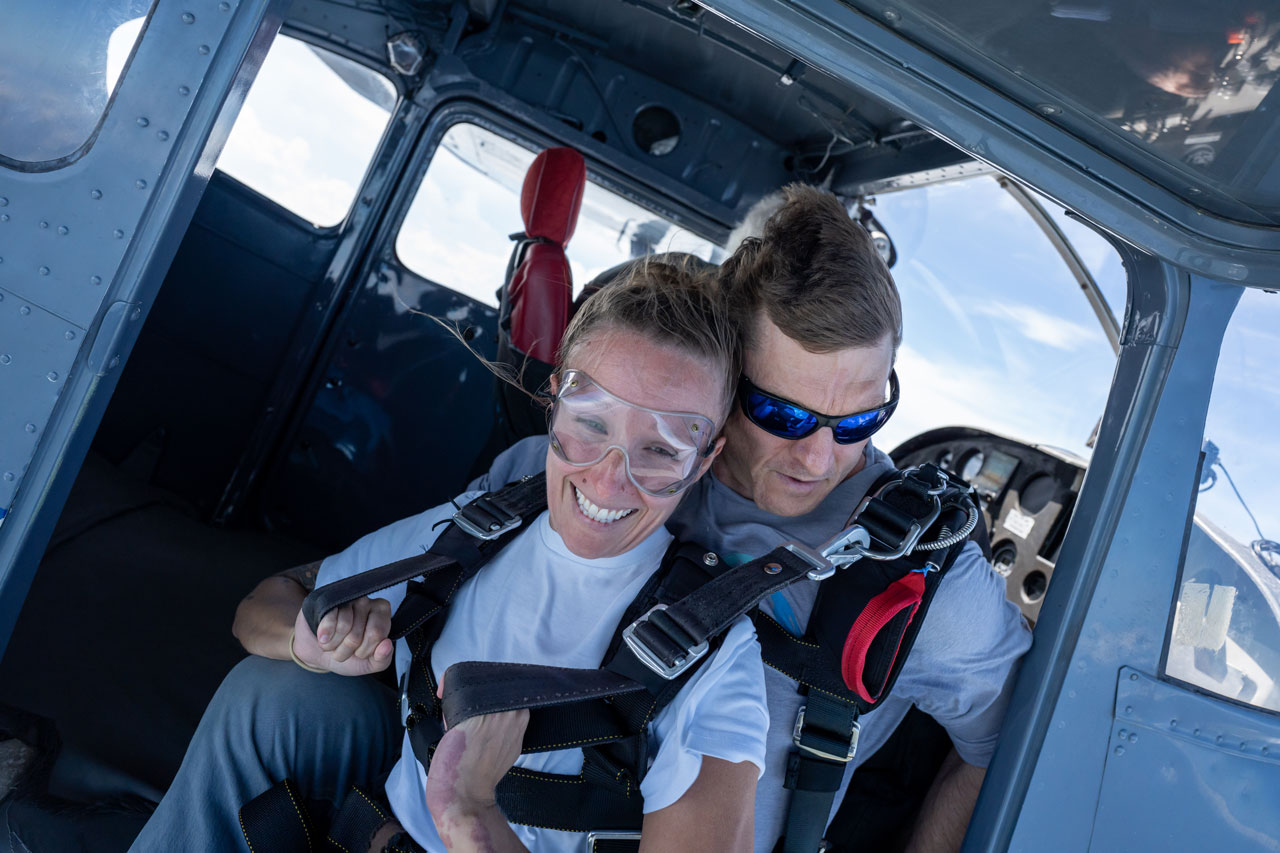 What's the Occasion?
Best Gift Ever
A skydiving gift certificate is always a good idea!