Our Dropzone
Welcome To Palm Beach!
Skydive Over Lake Okeechobee
Welcome to Skydive Palm Beach! We're the closest dropzone to West Palm Beach and South Florida's only skydiving center strictly devoted to tandem skydiving! Our sole focus is on you, our guest. We promise a personal experience that prioritizes safety and, of course, a really good time.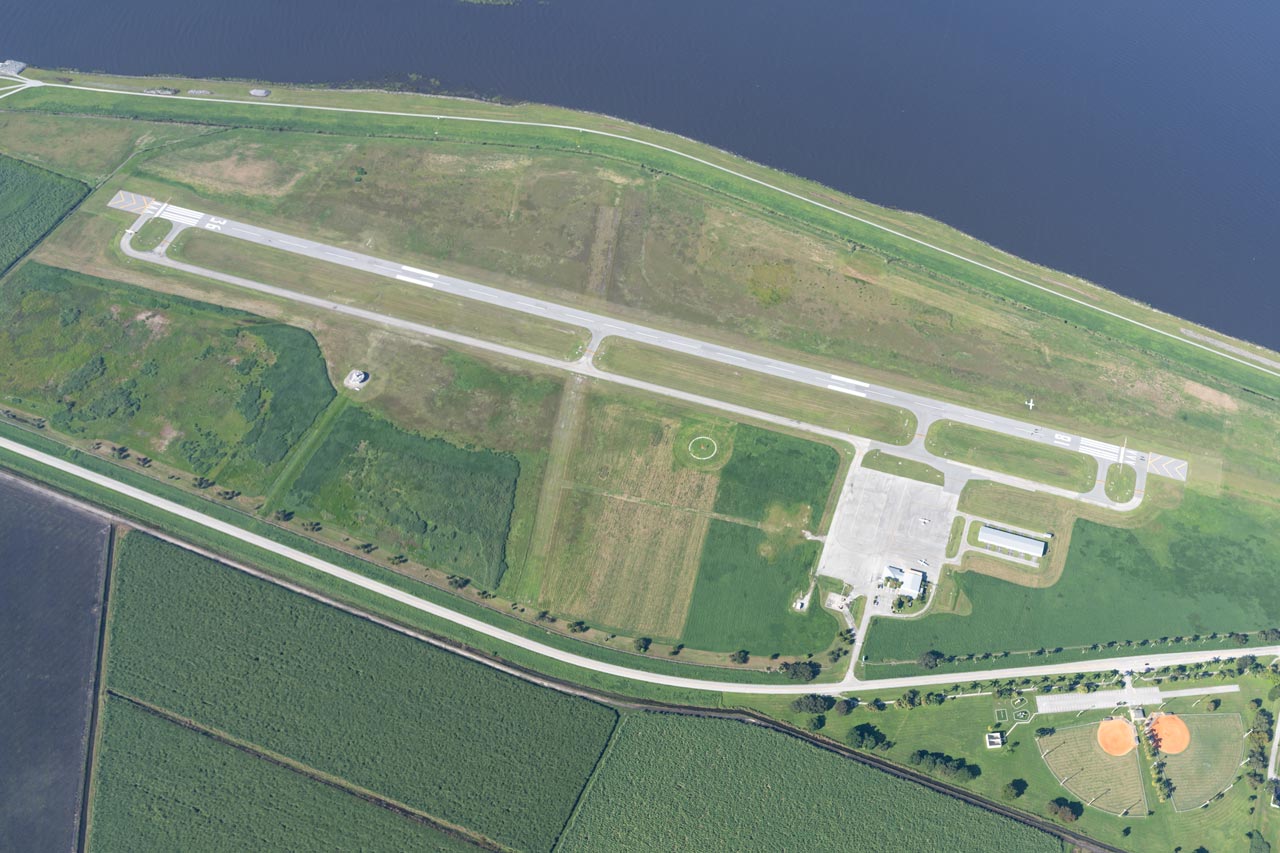 Easy To Access
Our Location
Skydive Palm Beach is located at Palm Beach County Glades Airport (PHK), 3800 SR 715, Pahokee FL 33476. We're just an hour or so by car from West Palm Beach, Fort Lauderdale, Port St. Lucie, and Boca Raton, and less than two from Miami, Vero Beach and Fort Myers.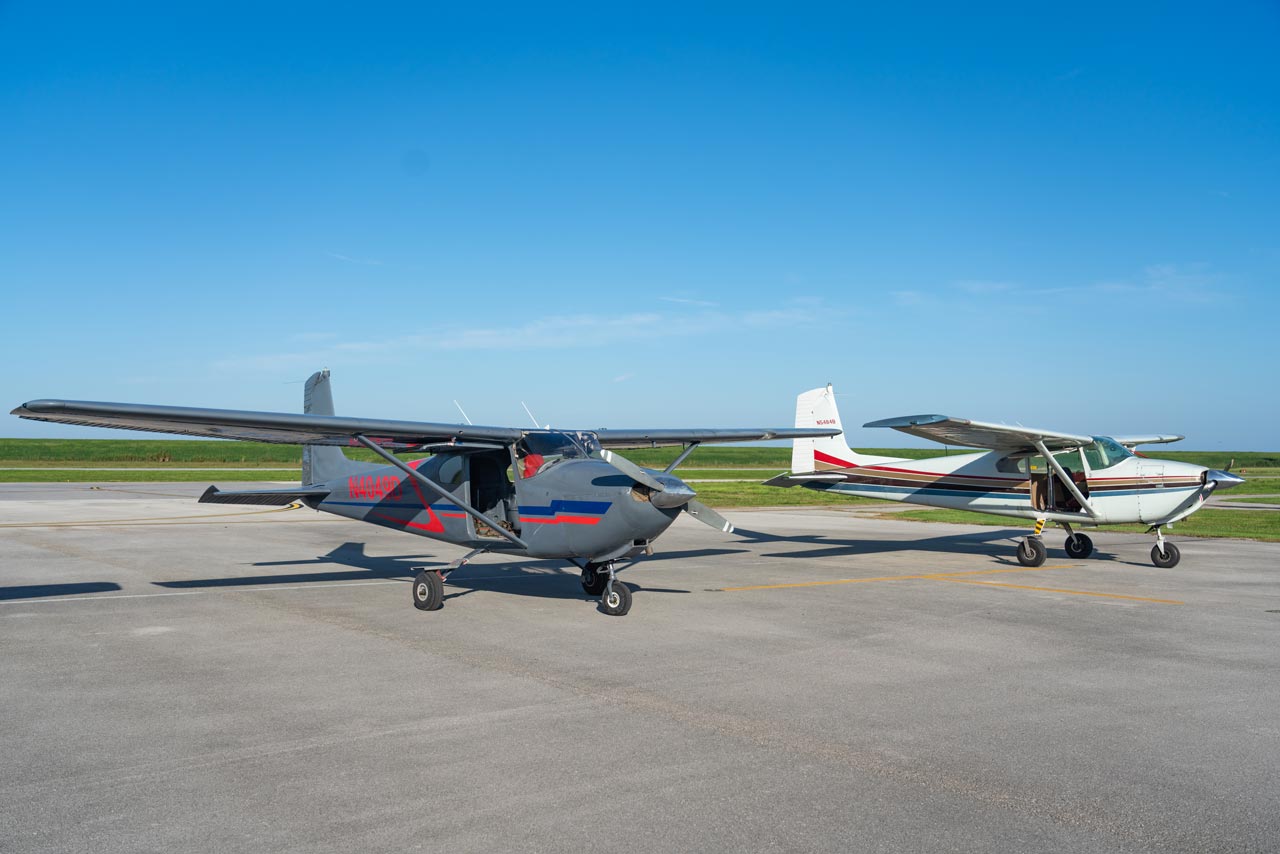 Cessna 182
Our Aircraft
The Cessna 182 is the darling and the workhorse of the skydiving industry. It can carry two tandem pairs, making it the perfect plane for couples, family members, and friends who want an exclusive, low-key experience. Our 182 reaches an altitude of 10,000 feet in about 15 minutes.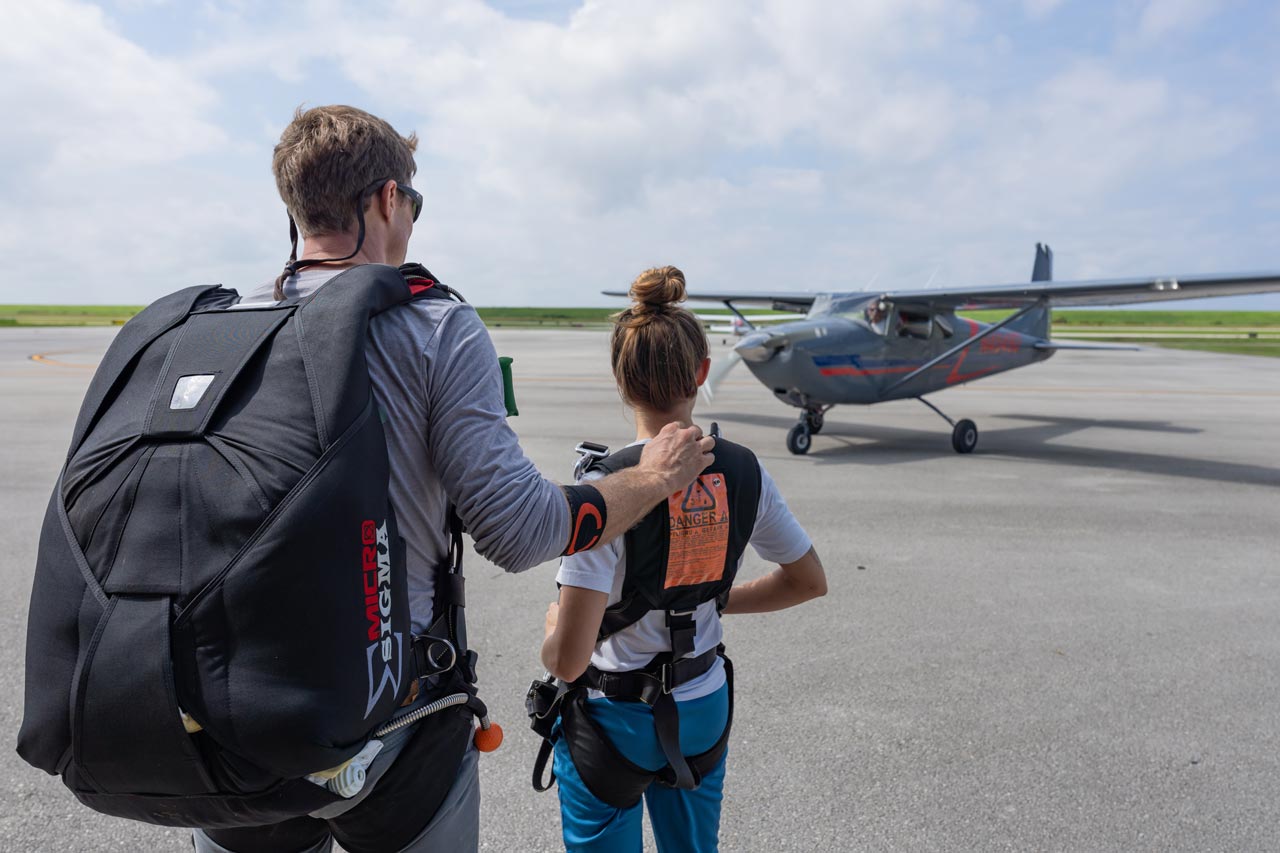 Top Of The Line
Our Gear
At Skydive Palm Beach, safety is our number one priority. Our harnesses, parachutes, equipment and technology are best-in-class. We regularly inspect and meticulously maintain all of our gear, replacing any equipment we wouldn't confidently fly with ourselves.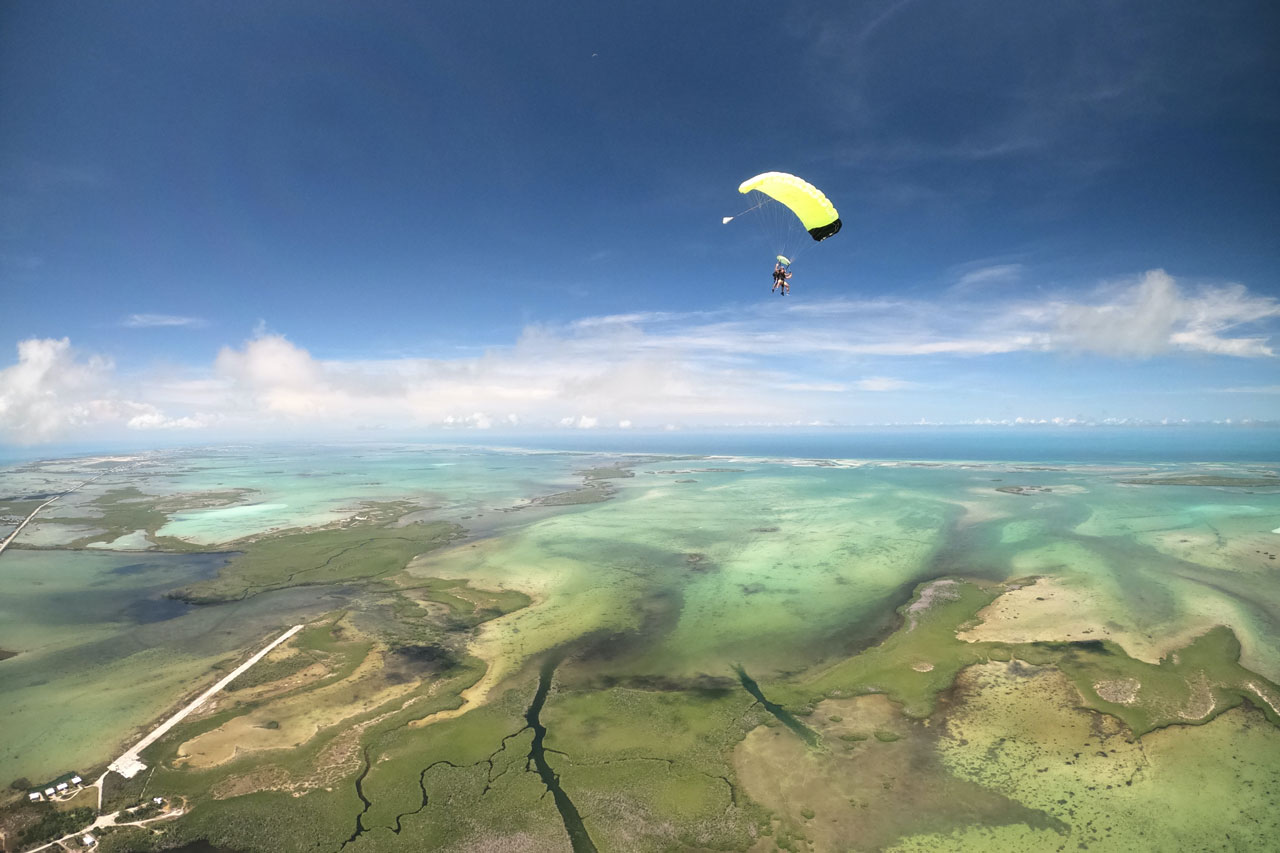 Not Our First Rodeo
Our Sister Dropzone
Want to make another tandem? Head down to Skydive Key West in stunning Sugarloaf Key! You'll be treated to jaw-dropping views of the turquoise Atlantic Ocean on your drive down, and when you get here you'll understand why Skydive Key West is consistently rated one of the top 10 places in the world to skydive! Jump into paradise with us, book your Key West skydive!
Lake Okeechobee
Stay & Play
Skydive Palm Beach is located in Pahokee, the only city with direct marina access to Lake Okeechobee, a 730 square mile lake right in the heart of South Florida. That's a big deal because Lake Okeechobee is the second largest freshwater lake in the US – there's a lot to do here! Lake Okeechobee is known by many names, including Florida's Inland Sea, The Big O, and The Muck. Whatever you call it is fine by us, we're just proud to call it home!
Gone Fishin'
Charter a boat from Pahokee Marina and fish for bass, bluegill, speck or crappie – Lake Okeechobee is known for some of the best freshwater fishing in the country! The fishing is great for families and you're pretty much guaranteed to come home with an impressive catch. If fishing's not for you, consider an airboat ride or wildlife tour. The lake is teeming with life!
Take A Hike
The Lake Okeechobee Scenic Trail – also known as The LOST – is a 109-mile trail that encircles the lake. It's perfect for hiking, biking, horseback riding, and catching a stunning sunrise or sunset. There are several trailheads and access points along the way, including the Cliff J. Betts, Harney Pond Canal, and the Okee-Tantie recreation areas.
Kids' Play
There are numerous ​​​​​​​​​parks around Lake Okeechobee, many of which have covered picnic areas with grills, restrooms, and boat ramps. Closest to the dropzone is Paul Rardin Park, which also has a playground and paved access to the dike. Fish from the shore, launch kayaks and canoes, and play along the beach – just be sure to watch out for alligators!
Get Festive
There's always a party going on around here! The biggest of the year is the Swamp Cabbage Festival that takes place every February about an hour west of the DZ in LaBelle. This family friendly event has something for everyone, including live music, a fishing tournament, 5K, the Cattlemen's Rodeo, and, of course, a whole lot of food.
Learn More